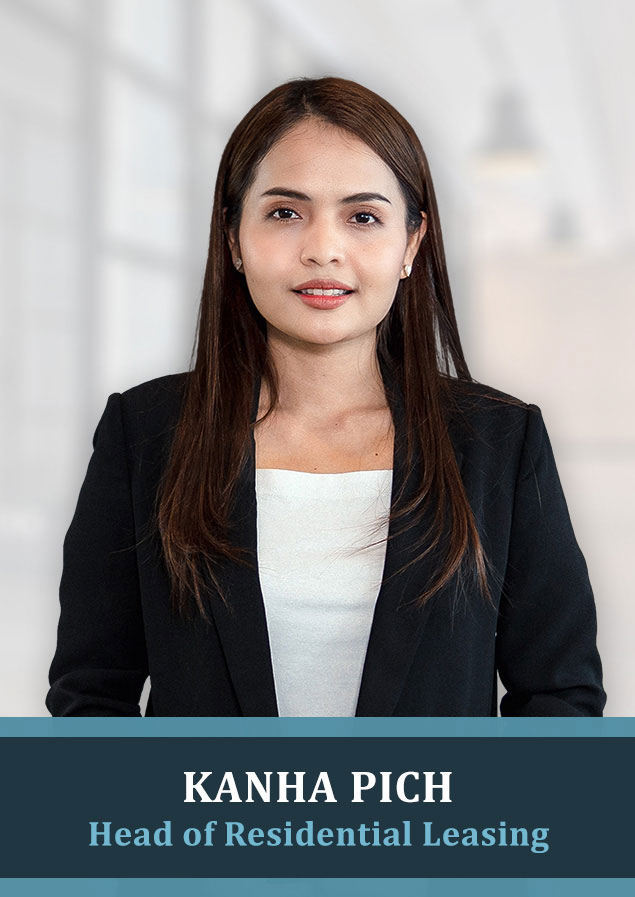 Kanha Pich
Head of Residential Leasing
Kanha brings an incredible wealth of knowledge and experience to our leasing department and her motivational abilities have led her to continued success in IPS.
Since finishing her studies, she has gained experience through the years in sales industry using her degree in the area of Sales. As an agent, she is hardworking and relentless in finding clients the perfect place for them to live. Her determination and perseverance are the qualities that make her an asset to the company. In her spare time Kanha likes to go shopping and on the weekends she can be found at home playing with her pet cat Tofu. 
Kanha graduated from Vanda Institute of Accounting with a Bachelor's degree in Accounting.
Ask Kanha a question: