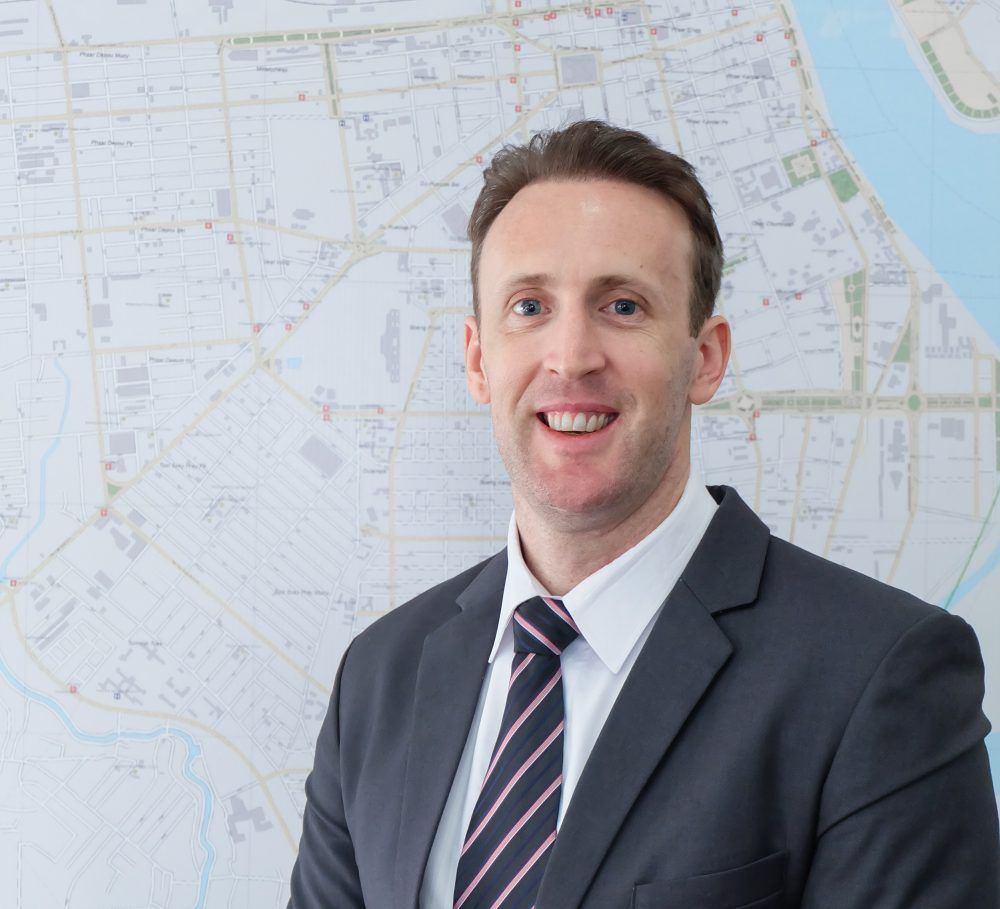 Grant Fitzgerald
Country Manager
Grant Fitzgerald is an Australian citizen, who has spent the past eight years working in Cambodia and China and has developed a deep understanding of the complexities of real estate in Phnom Penh. He spent seven years working as a Project Manager and Project Estimator for Australia's leading Facilities Management provider and has provided Property Management services to some of Australia's largest companies. In Asia, Grant has held roles in investment and business consulting firms as a Project Manager specializing in project valuation, due diligence, business planning, financial modeling, and fundraising. Grant holds a Bachelor of Commerce majoring in Economics and Finance from Curtin University in Australia, as well as a Post Graduate Diploma in Applied Finance and Investment. Grant is a fully qualified Cambodian Property Valuer.
Nigel and Grant from IPS were instantly personable when showing my partner and I around a number of different apartments in Phnom Penh. Despite the fact that we had seen approximately 20 previous apartments with other agents they were highly confident that they could find us the perfect home within the morning. They were not wrong. They listened to what we wanted so didn't show us anything that was not in our specifications but showed us a variety of different places which helped us focus on what we really wanted. As predicted, they found our apartment, negotiated on the cost with ease and helped to clarify how the rent would be paid and when the keys could be collected. All in all a fantastic service and one I would recommend wholeheartedly. We enjoyed going around Phnom Penh in a tuk tuk with Nigel and Grant and as we were new to the city they even gave us a little tour of where was good to eat and drink. Great service! – Ali Shankonie
As Cambodia's foremost real estate company, IPS has grown quickly in its eight years of operation and now has two strategically placed offices in Cambodia's strongest business districts of Phnom Penh and Siem Reap. Find out why IPS is a force in the Cambodia real estate market. Contact Grant Fitzgerald today at +855 77 959 861 or inquiry@ips-cambodia.com for a free consultation or continue browsing over 5,000 residential or commercial properties.
Stay connected! Follow our official Facebook Page and our dedicated Siem Reap page.
Ask Grant a question: