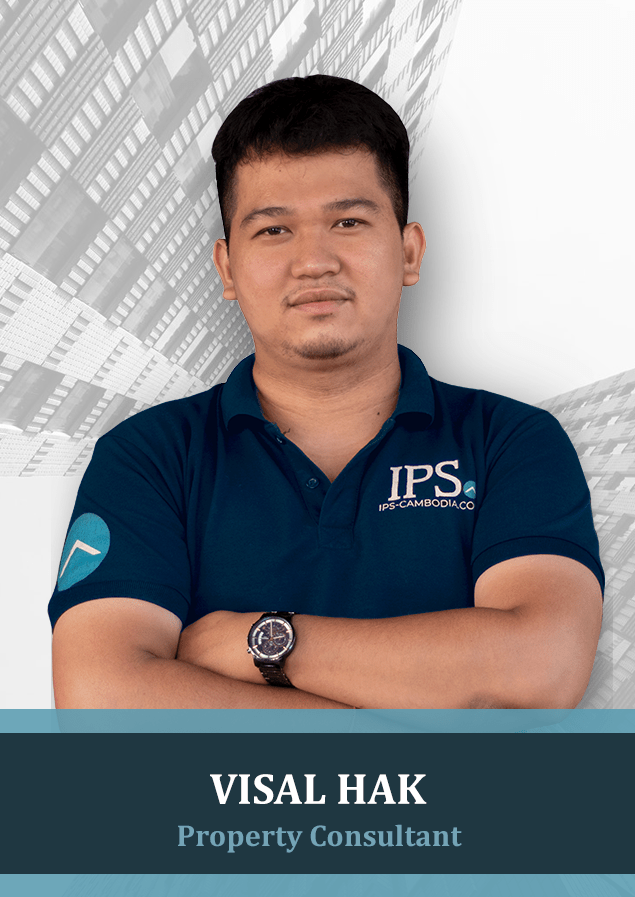 Visal Hak
Junior Property Consultant
Visal Hak's vision is to properly position, prepare, present and promote properties that appeal to today's buyers. Born and raised in Siem Reap, Visal has witnessed the tremendous change and growth that has transformed Siem Reap into one of the most sought-after cities in Cambodia. 
Visal has worked in various places upon finishing his studies in Panhasastra University. He worked as a Supervisor at Bayon Boutique Hotel in 2016 and while this was happening he was also studying Marketing and Chinese language in CiFa International School. Then in 2018, he became the Property Information Officer for IPS Siem Reap. Visal has witnessed the success of the local real estate market as the neighborhoods have thrived and evolved. And because of this, he became one of the best Junior agents in the company. Thanks to his great understanding of the local market – just recently, he was able to land his dream job of becoming a real estate agent. 
His ability to build trust and communicate effectively with others makes him an asset to have in IPS. When not working, Visal likes to learn new things, photography, watch new technologies and movies, travelling and visiting Angkor Wat temples. 
Ask Visal a question: