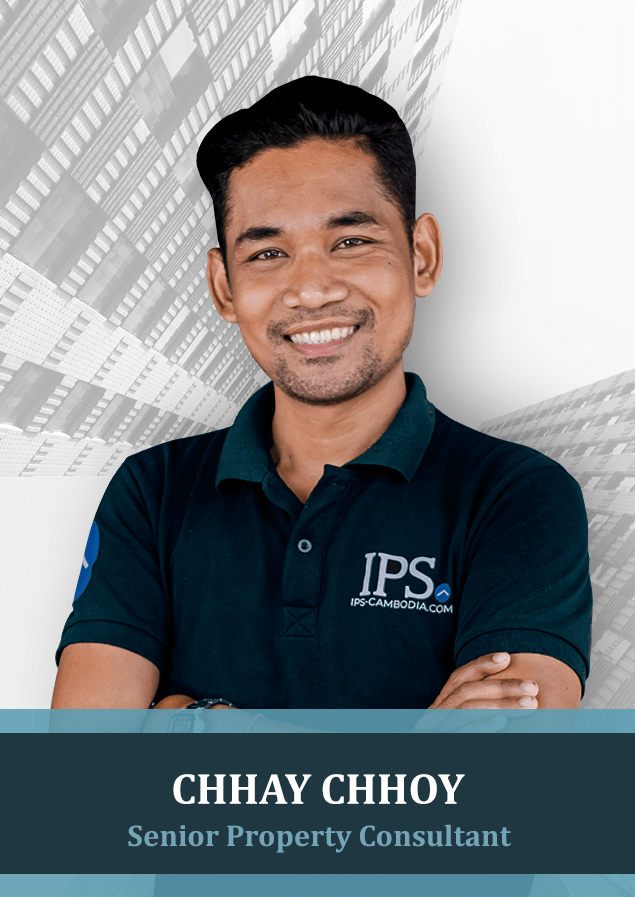 Chhay Chhoy
Senior Property Consultant
Chhay Chhoy attributes his success to his vast hospitality and wellness experience. As a Senior Property Consultant, Chhay represents IPS to landlords and property owners to assist them in showcasing their properties to the IPS market. Chhay graduated with a Bachelors Degree in Business Management at Build Bright University and has certifications in guest management and effective communications. Chhay is now developing his real estate photography skills and adapting to the ins and outs of the industry.
As Cambodia's foremost real estate company, IPS has grown quickly in its eight years of operation and now has two strategically placed offices in Cambodia's strongest business districts of Phnom Penh and Siem Reap. Find out why IPS is a force in the Cambodia real estate market. Contact Chhay Chhoy today at +855 17 843 423 or inquiry@ips-cambodia.com for a free consultation or continue browsing thousands of residential or commercial properties.
Stay connected! Follow our official Facebook Page and our dedicated Siem Reap page.
Ask Chhay a question: