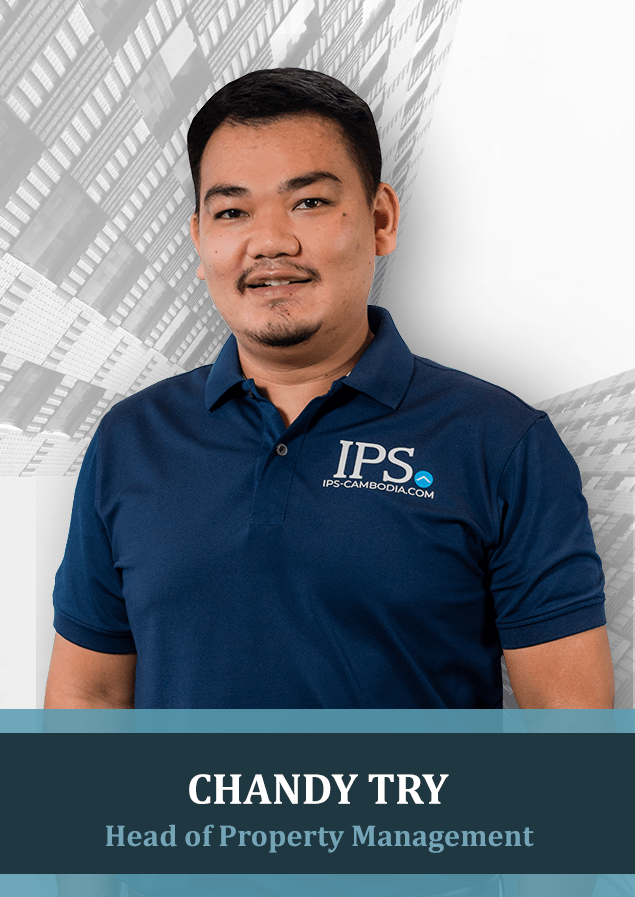 Chandy Try
Head of Property Management
Chandy Try as a property manager for individual houses and apartments since 2015 has learned to treat clients with quality property management services. He is dedicated to listening intently and match client's and property owners the best services that suit their needs. Prior to joining IPS, Chandy has personal experience and highly skilled in mechanical repairs to controlling stocks. He brings to IPS a broad range of skills, which he honed working within the different aspects of property management including a full qualification in building construction and maintenance. At IPS, Chandy has grown his management portfolio to managing fourteen single and two medium-sized apartment complexes.
As Cambodia's foremost real estate company, IPS has grown quickly in its eight years of operation and now has two strategically placed offices in Cambodia's strongest business districts of Phnom Penh and Siem Reap. Find out why IPS is a force in the Cambodia real estate market. Contact Chandy Try today at +855 77 959 861 or inquiry@ips-cambodia.com for property management consultation or continue browsing over 5,000 residential or commercial properties.
Stay connected! Follow our official Facebook Page and our dedicated Siem Reap page.
Ask Chandy a question: